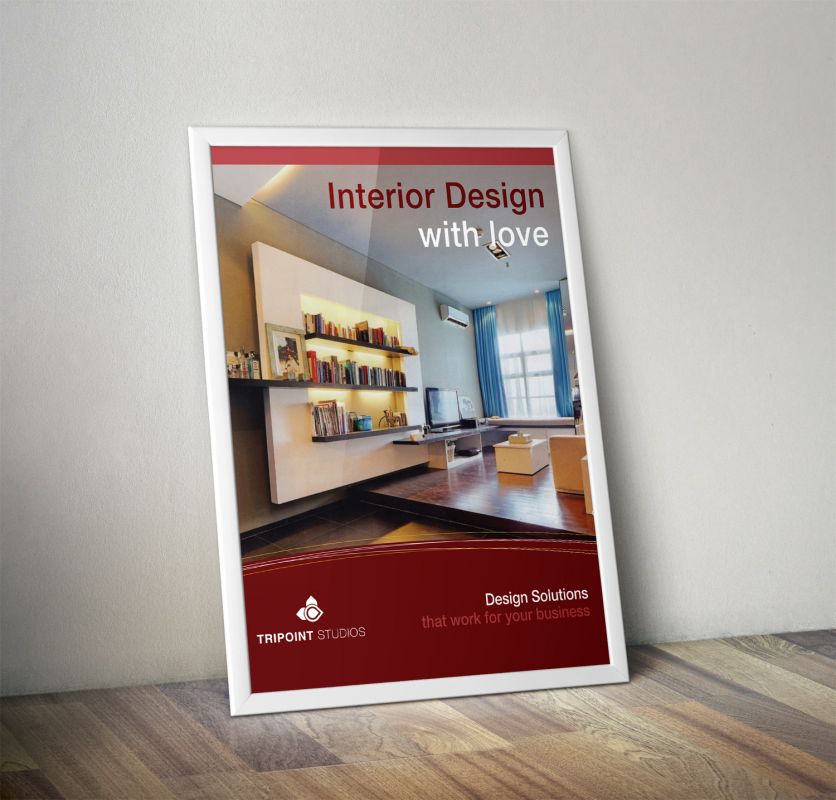 Poster 18x24
Make a Big impression! Printed Full Color on Premium 100lb Coated Stock, plus satin aqueous finish coating for a smooth professional, and durable finish. These large posters are ideal for retail, point of sale, events, and any other time you need to grab attention. They are shipped flat to arrive in perfect condition and ready to use.
The pricing shown includes complete printing AND customization of the design shown with your company information. We will take care of all the editing and send you a proof for your approval.
Size: 18 x 24"
Design Company Marketing Materials
Poster Design Detail
Poster: This design set includes full stationary (business cards, letterhead, envelope, etc.), a bifold brochure, a trifold brochure, a postcard, a poster and the logo concept. It can be used by any kind of company that wants to display products or services. The design aims to present the contents in an aesthetic way, but also tries to convey the information clearly. The colors and images can be easily customized according to the client's preferences.

The design shown will be customized for you to include your company information, text copy, and images. You can choose to purchase any logos that are shown, or you can send us your own existing logo to use in the final design.
Custom designed
With your info
Includes Printing
Zero DIY
Delivered Fast
Design Customization: Our Professional desginers will customize this desgin with your company Information
Professional Design:We complete all editing of the design shown with your company logo & information. We take care of making sure the graphics are done to assure maximum quality and the final product is delivered ready to use. You dont have to do any editing, simply call or email us with the information you want used in your design. Our designers take care of the rest.
NOTE: Any stock photos shown are not included. They simply represent an example of the designer's vision of the final design. If you wish to use stock images in your final design, we purchase each image as needed from the respective agencies. Most images average about $10 each.
True Press Printing:Each order is printed in full color on our state-of-the art offset printing presses with edge-to-edge coverage. This allows for sharp text, graphics, and images you can be proud ofWe only use the highest quality paper stock for all our products, Smooth to the touch brochures, substantial thickness cards, and most products, and most products include finish coatings for extra durability.