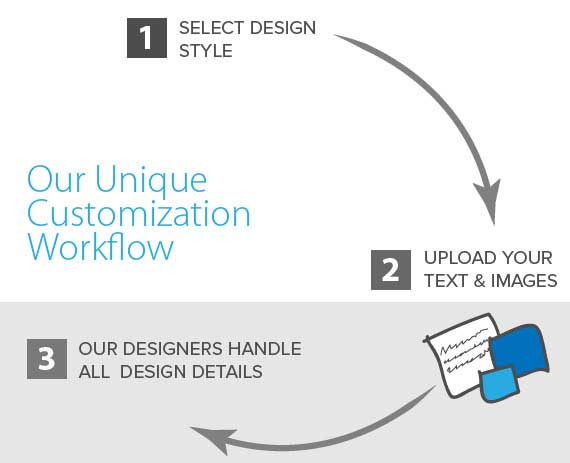 World's simplest solution for
custom designed business collateral
Powerful marketing materials are a critical tool for growing your business. Until now, you either had to design it yourself, or hire an expensive designer to develop a quality brand. We understand your pain, and have made amazing design simple and affordable for any business. Our unique designFirst™ process is only 2 simple steps:
Step 1: Choose a style that fits your business needs.
Step 2: Upload any text or images you want used in the design.
That's it! You're work is done. We do all the rest. Our designers completely customize the selected design with your content. We handle all of the editing details, and deliver the ready-to-use prints and websites in a matter of days.
See how simple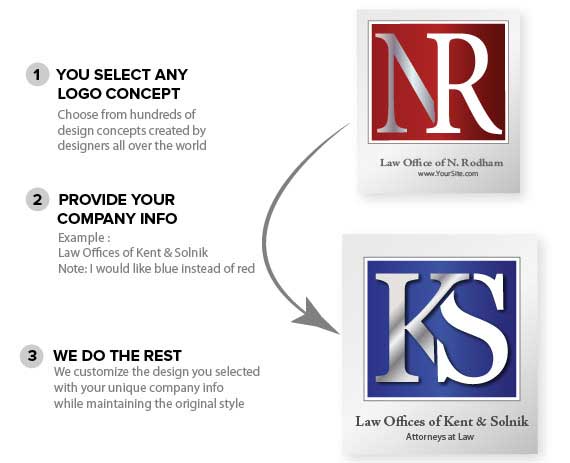 Don't have a logo?
Let's fix that
A logo is a great place to get started. Start by browsing thru hundreds of logo concepts created by professional designers from around the world. Find a logo style that fits your vision of your business. Upon ordering, we will then custom design your business logo in the same style you selected. In only a few days, you new logo will be ready to use across all your marketing materials and start grabbing your customer's attention.
Custom Logos Made Simple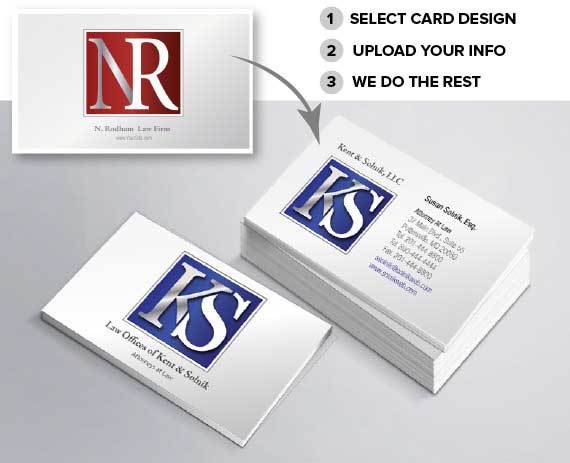 Business cards that work as hard as you!
Are your business cards helping your business grow or going straight to the trash? Your cards are an important sales tool. Make sure yours grab attention and leave a memorable impression. A great card grabs your eye and "feels" great to the touch. We've made it dead simple to order exceptional business cards. Simply pick the style, and our designers do all the rest! From awesome design, to exceptional printing, on premium weight card stock. These cards will help your stand out from the crowd and grow your brand. The best part is that we make sure that any additional items you order such as brochures, fliers, etc. all maintain a consistent style with the cards.
How to order business cards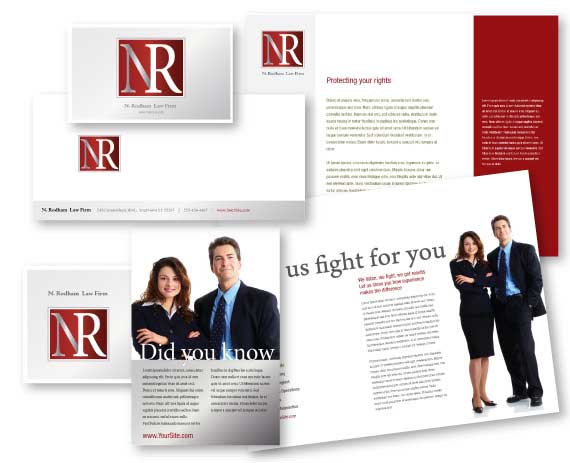 A unified style across all of your marketing materials
You may only need business cards, or flyers today, but chances are you will also need a website, postcards, brochures, signage and many other pieces to support your business as it grows . We understand that marketing successfully is a long term process. Your collateral needs to provide consistent support for your brand. Why start from zero every time you need something new and explain the brands' style to each new vendor you work with? When you order additional items from PageBlank, our designers maintain a consistent style across every piece. That may be today, or 6 months down the road. Overtime, your PageBlank marketing materials will build a strong brand identity your customers recognize and help you stand apart from competitors. All without you having to lift a finger. Simply select a style that fits your needs, and upload your text. We take care of the rest.
Consistent styling across everything
How it works
PageBlank makes it simple and affordable for any business to have amazing design. Our marketplace is powered by freelance designers and the world's simplest design workflow. 1) Select a style that fits your business 2) and upload your content That's it! World-class designers take it from there, completely customizing the chosen design with your content and delivering ready to use business cards, flyers, brochures and websites, all in a consistent style that you will be proud of, all in a matter of days.