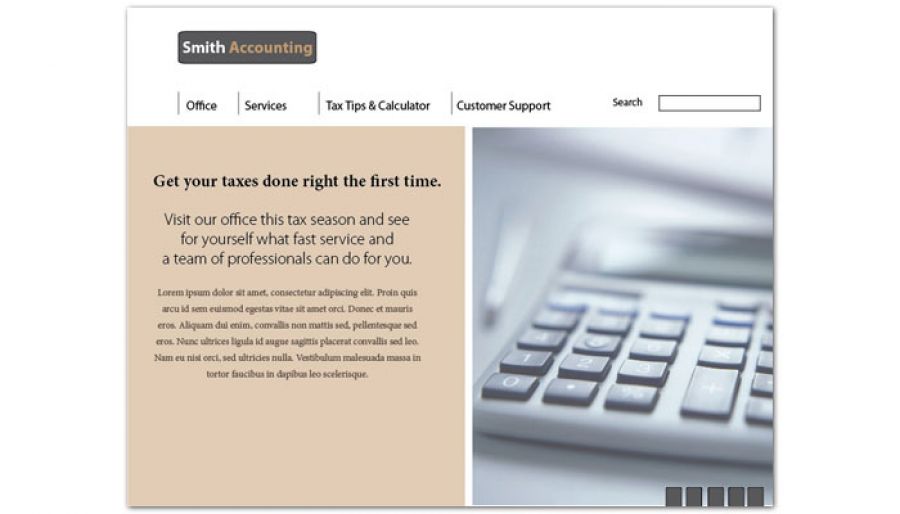 Basic License
Website package includes: Customized live website featuring 4-7 pages.
The site presentation is customized for you to fit your brand image and be consistent with all your print collateral, and hosted live, ready-to-use
Options available including contact form and google map location.
Size: per month
Level I License
Website package includes: Customized live website featuring 5-12 pages.
Form features available for contact page, or other more customized forms up to 15 fields.
Options available including client signup / login enabled content.
Size: per month
Level II License
Website package includes: Customized live website featuring 10-25 pages.
Additional customization and custom development available when you are ready to expand to more complex features on your site.
Admin updatable content and shopping cart / e-commerce features are available as options for Level II license
Size: per month
Web Domain Renewal
Annual renewal for custom domain names.
(Note: If you are using one of the PageBlank monthly website plans above, this charge is waived annually. This charge also does not apply to client owned/managed domain names)
Size: Annual
Basic License
Level I License
Level II License
Web Domain Renewal
Accounting amp Tax Services
Website Design Detail
Website:

The design shown will be customized for you to include your company information, text copy, and images. You can choose to purchase any logos that are shown, or you can send us your own existing logo to use in the final design.
Custom designed
With your info
Includes Printing
Zero DIY
Delivered Fast
Design Customization: Our Professional desginers will customize this desgin with your company Information
Professional Design:We complete all editing of the design shown with your company logo & information. We take care of making sure the graphics are done to assure maximum quality and the final product is delivered ready to use. You dont have to do any editing, simply call or email us with the information you want used in your design. Our designers take care of the rest.
NOTE: Any stock photos shown are not included. They simply represent an example of the designer's vision of the final design. If you wish to use stock images in your final design, we purchase each image as needed from the respective agencies. Most images average about $10 each.